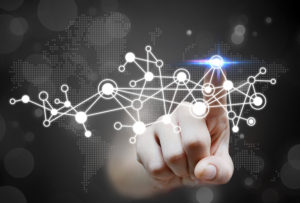 Technology is everywhere, and it is one of the fastest growing advancements. From data centers where critical digital information is warehoused to "The Internet of Things" to improvements in automotive safety and operations, technology is changing our lives.
At Huron Valley Electric, we are excited about these advances and the role that we play in helping our customers move forward with them. When Google decided to expand its presence in Michigan, HVE was chosen for the electrical work for their facilities in Ann Arbor, Novi, and Farmington Hills.
For almost 40 years, Toyota Motor North America???s Toyota Technical Center in York Township, Michigan has been dedicated to product development, advanced research and evaluation, and crashworthiness. Huron Valley Electric has been instrumental in completing electrical installations and upgrades for the Tech Center, and was fortunate to be selected for the electrical work for its significant expansion in 2015-2016.
HVE has also completed numerous other technological installations including the FCA US LLC Auburn Hills Data Center and the University of Michigan Health System Critical Switchboard. How can we help you with you technology advancements?
Signal Received…HVE Helps Advance Digital Communications and Technology
Huron Valley Electric is working with customers involved in a wide range of data and technology to help make all of us smarter and safer: