The Complete Package
The dictionary defines complete as "having all necessary parts, elements, or steps." Huron Valley Electric (HVE) meets that criterion to be your complete electrical contracting provider. We provide customers with complete systems and services from design and construction to installation, operations, maintenance, and service. The Complete Package.
Professional 24/7 Service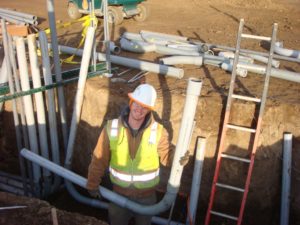 Huron Valley Electric's Service Department is staffed with well-trained, dedicated, and fully equipped technicians supported by a full service operational structure equipped to provide a vast array of electrical solutions. Our service team is experienced in delivering solutions that are responsive, cost efficient, and dependable. We are committed to providing quality performance and customer satisfaction.
HVE is available to help customers with:
Engineering
We offer truly complete electrical contracting services from start to finish. HVE has highly-trained CAD and engineering staff who can assist you with the design and engineering of your projects as well as the construction, installation, maintenance, and repair. Contact us for:
Design/Build
CAD and BIM Design
Engineered, Stamped Drawings
Voice/Data
Value Engineering
Back-up Power Sources
Construction Services
While we have extensive experience and expertise in healthcare and academia, Huron Valley Electric has completed a wide range of projects in a variety of fields and industries. Click on any of the links below to view samples.