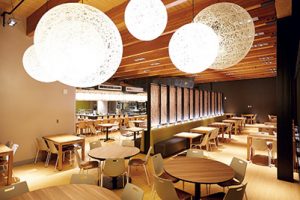 The University of Michigan South Quadrangle (South Quad) renovation revitalized the residence hall that includes approximately 106,700 gross square feet of space. Improvements were made on the ground and first floors. Student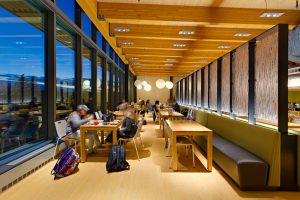 dining facilities for the Central Campus neighborhood were expanded and bathrooms throughout the building were updated. New and reorganized group study spaces, music practice rooms, and refurbished lounges were also created as part of the renovation.
Huron Valley Electric performed all of the electrical work necessary to accomplish these infrastructure improvements. Included were new plumbing, HVAC, fire detection and suppression systems, high-speed internet network access, and accessibility improvements.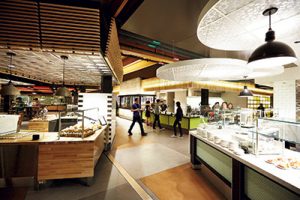 As a result, the South Quad becomes the Central Campus Dining destination. Instead of a single vast dining room, South Quad now features food stations or ???micro-restaurants.??? These include a Latin station, an Asian micro-restaurant, a grill, and a smoker, as well as an all-day breakfast area. The new dining hall seats about 950 people, up from its former capacity of about 600.
The project was completed in the summer of 2014 at an estimated cost of the project is $60 million.